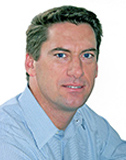 Superior Service and Experience!
JEFF ANCKER
415.602.7164
jeff@citiland.com
CA Bureau of Real Estate, Broker #01166044
VAST EXPERIENCE OF SAN FRANCISCO
Representing Buyers and Sellers of homes, condominiums, T-I-C's, Co-op's, and Multi-unit buildingssince 1993
2-4 unit specialist, rent control issues, condominium conversion
Victorians, Edwardians, and other architectural gems
SPECIALTIES THAT MAKE ME DIFFERENT
Majority of my business comes from referrals from repeat clients
My goal is to make you 100% satisfied before, during, and after your purchase or sale
I am a dedicated real estate professional and attend continuing education and seminars to stay in the forefront
CLIENTS SAY.....
"I will recommend you and your services to everyone I possibly can."
"You really took the time to show us everything and helped us to analyze the different properties and locations
GET TO KNOW JEFF
Licensed Real Estate Sales Associate since 1993
Licensed Real Estate Broker since 2002
Resident and property owner in San Francisco since 1988
Currently live in my two unit Victorian
When not selling real estate or renovating Victorians, I love traveling, bicycling and vintage watches
Put Jeff's experience to work for you!
JEFF ANCKER 415.474.5000 Ext. 9